Massage & Body Treatments
A 30-minute session includes 20 minutes of hands-on service and 10 minutes for consultation and dressing.
A 60-minute session includes 50 minutes of hands-on service and 10 minutes for consultation and dressing.
A 90-minute session includes 80 minutes of hands-on service and 10 minutes for consultation and dressing.
All massages include aroma therapy unless you inform us that you rather not have any.
HOT STONE FACIAL MASSAGE (10 min) $20.00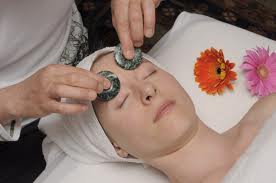 HOT STONE BACK MASSAGE (30 min) $50.00
HOT STONE BACK MASSAGE (60 min) $100.00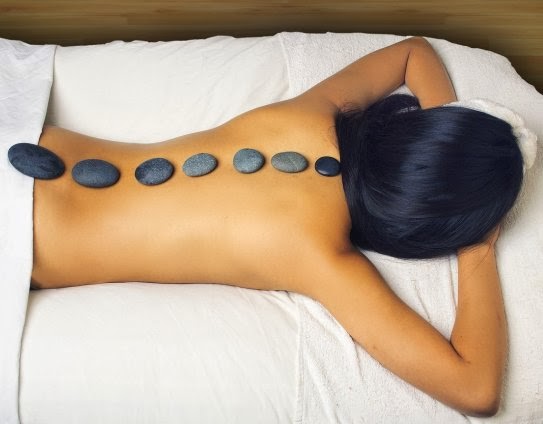 Promotes deep muscle and tissue relaxation Alleviates stress Releases toxins Relieves pain Improves circulation Calms the psyche This unique massage provides deep dimensions of relaxation and well being. The heat of the stones has an immediately relaxing effect. The stones' warmth enhances the relaxing effects of the pressure. Let your therapist know in advanced if you are sensitive to essential oils, aromatherapy or any plants.
Benefits:
Promotes deep muscle and tissue relaxation
Alleviates stress
Releases toxins
Relieves pain
Improves circulation
Calms the psyche
THERAPEUTIC HYDRATING BACK MASSAGE (30 min) $45.00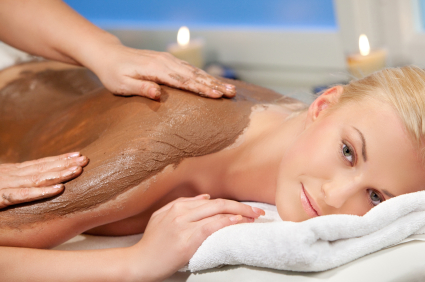 Therapeutic Hydrating Back Massage is a gentle, relaxing moisturizing back massage to help you unwind and forget the days stress. Light therapeutic strokes and massage with hot steam and oils or lotions.
EXFOLIATING & HYDRATING BACK TREATMENT (60 min) $65.00

A relaxing deep treatment for hard to reach places on the back. Includes a deep cleanse, scrub exfoliation under hot steam, a gentle relaxing back massage, then a calming customized masque and topped off with moisturizers for deep hydration. Recommended for all skin types.
PURIFYING ANTI-ACNE BACK TREATMENT (60 min) $90.00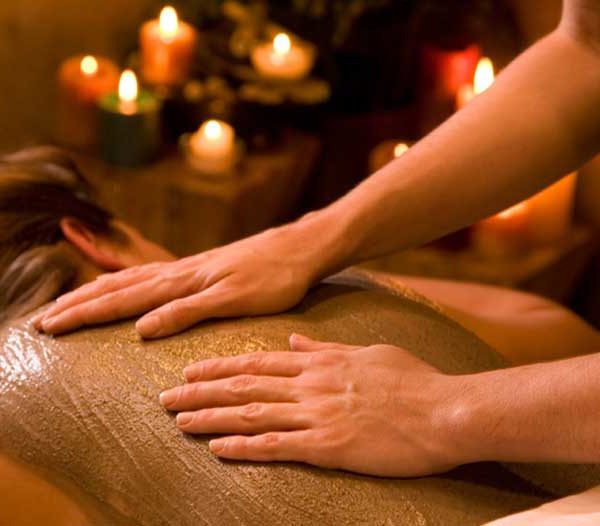 Do you have back acne? Book this service to relax while your esthetician soothes, calms and treats your back to help clear, and kill bacteria causing acne. Deep scrub cleanse, depending on skin type she will apply a calming and soothing mask, acne clearing serums and moisturizers. Topping it off with high frequency treatment to kill any bacteria in or around the acne. Leaving your skin softer and rejuvenated.
EXFOLIATING & HYDRATING BACK TREATMENT W/ HOT STONE MASSAGE (90 min) $140.00
Are you ready for deep relaxation? Well this treatment is for you. Your esthetician cleanses and exfoliates your back, then uses steam, oils or lotions and hot stones to massage your back to send you into pure relaxation. She will top it off with a moisturizer for deep hydration.
---
---
CITRUS FOOT SCRUB and MASSAGE (30 min) $30.00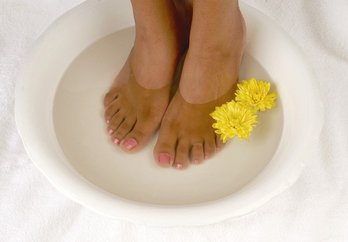 Pamper your stressed feet to a natural relaxing warm citrus foot soak which includes a sweet citrus exfoliating foot scrub, a gentle foot massage, followed with a moisturizing and hydrating mask, then customized moisturizers to help soothe, repair and restore your soft beautiful revived and renewed feet.
LAVENDER MINT FOOT SCRUB and MASSAGE (30 min) $30.00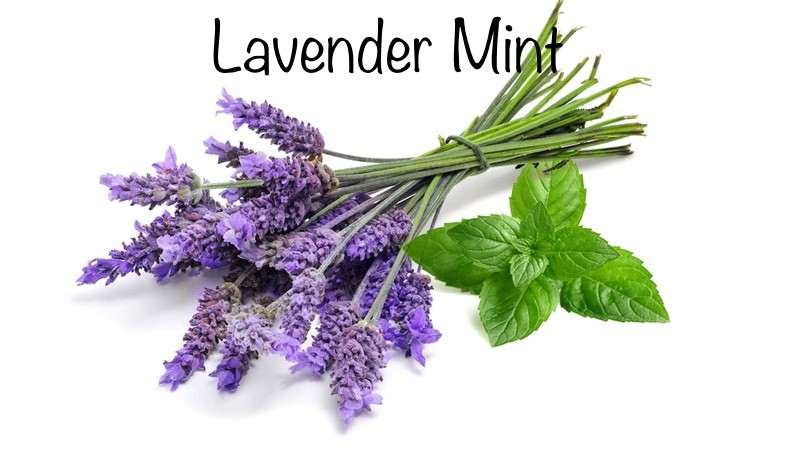 Refreshing and Invigorating
Relieve your aches and pains while combating fatigue and exhaustion after a long day with a refreshing Lavender Mint Foot Soak.
Spray Tanning $40.00
Two spray sessions.
---
Ingrown Hair Treatment (45 min) $50.00+
This treatment includes cleansing the area, deep enzyme exfoliation with steam and sterile removal of ingrown hairs. Then an antiseptic and ingrown hair inhibitor is applied. This is for any part of the body except for the private areas. Good for all skin types. Price may be adjusted depending on the size of the area.
---
***** The Bikini Treatment *****
*** Introducing the Vajacial & Vajazzle ***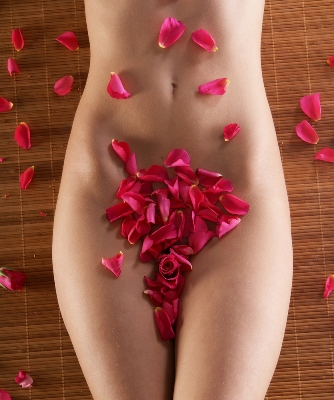 GET RID OF NASTY INGROWN HAIRS AND BUMPS!!! ASK ME HOW.....
Bikini Treatment (30 min) $40.00
(Vajacial/Bikini Facial) This is the latest luxury for those who want the confidence to bare it all. The Bikini Facial is an intense treatment for your pampered private parts. With all the royal treatment down there, you'll be wondering why you didn't do it sooner.
---
Bikini Peel (45 min) $50.00
The ultimate treatment for those who want to end those nasty annoying painful ingrown hairs. This treatment is to deeply exfoliate to remove all those dead skin cells that have built up causing ingrown hairs. Put an end to those ingrown hairs and so you can have your ultimate confidence back.
---
Bikini Mask Treatment (10 min) $15.00
Add on a Bikini Mask Treatment after a bikini wax or Brazilian wax to help calm and soothe and also helps discourage ingrown hairs.
---
Colorful Bikini (30 min) $35.00
Yes that's right you can color your Pampered Bikini area with one if the following colors; BROWN, HOT PINK, BLACK, AUBURN, BLONDE, HOT RED, TEAL and PURPLE. Covers natural and gray hair.
---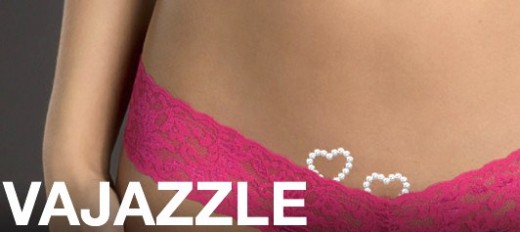 Vajazzle (20 min)
Sticker Glitter $10.00+
Crystals $20.00+
A form of genital decoration, formed by the application of crystal ornaments and/or body glitter on the waxed pubic area. Get sexy with vajazzling.
---